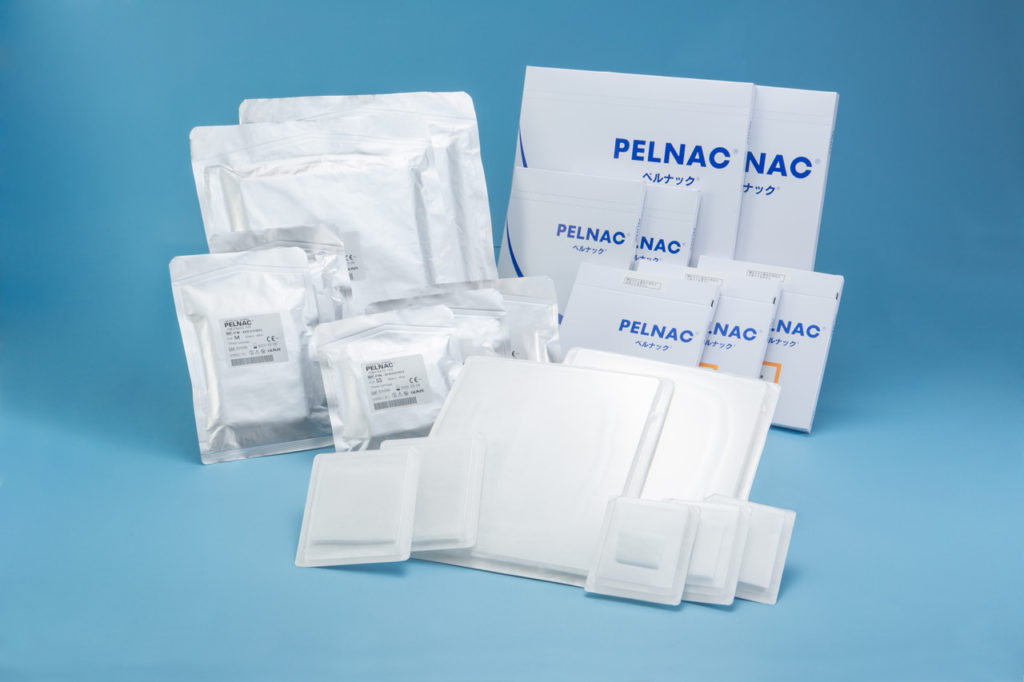 April 29, 2020
Gunze is proud to announce that on April 29th, 2020, the U.S. Food and Drug Administration (FDA) granted 510(k) clearance for PELNAC® Bilayer Wound Matrix.
With this clearance, we will address assisting users in the U.S. and their wound care needs and also promote marketing activities.
About PELNAC®
PELNAC® is a collagen-based wound dressing that consists of two layers: a porcine tendon-derived atelocollagen sponge layer and a silicone film layer. It contains a non-adhesive gauze to reinforce the silicone film. The meshed type has slits to aid in the drainage of exudate. The biodegradable collagen matrix provides a scaffold for cellular invasion and capillary growth. PELNAC® has been adopted by more than 60% of teaching hospitals in Japan, and has contributed to improving and saving the lives of patients since its launch.
Overseas, PELNAC® is used in Europe, the Middle East, South Africa, China, South Korea, and Brazil.